Hello Visitor,
This is the first Newsletter for 2017. We have some interesting news on several new courses and products, that we are currently working on.
You are receiving this Newsletter, as you are one of our valuable customers or contact persons. With this Newsletter, you will be informed (on a frequently basis) and you will be the first to benefit from exclusive offers and discounts (subscribed members only). Feel free to forward this Newsletter to anyone that might be interested as well.
If you are not interested in our news & updates on the products and services that we offer:
NEW: Awareness Training for MRO Subcontractors
Now offered at our Training Location in Hoofddorp: Awareness Training for MRO Subcontractors


We have recently developed a 1 day classroom training course for organizations that are subcontracted by MRO's, for performing their specific services.

This course is intended for management and staff of (potential) MRO subcontractors.
Aviation MRO organizations occasionally struggle with audit findings and internal occurrences, related to the working activities performed by subcontractors. Think of tooling or materials from the subcontractor, that are left behind in the aircraft (FOD), after the work is completed.
The general root cause of this non-conformances, is caused by subcontractors. They lack awareness in EASA/FAA/CAAC/...... Part-145 regulations, Quality Manual (MOE) and company policies.
In this course, we will train (potential) MRO subcontracted organization in awareness of the (legal) requirements and obligations they need to comply with, when their company performs contracted work for an MRO organization.
The objective of this course is to gain the necessary insight into the regulations, MRO quality system and company polities, and to ensure that the work as subcontractor is performed with as little as possible exposure to risks and liability.
Contact us for more information or Visit our website for more details
Dangerous Goods Online Training: General Philosophy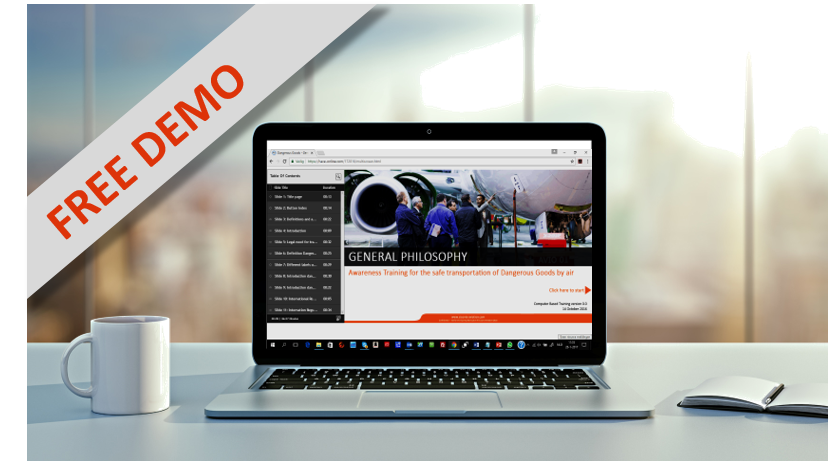 Try it for FREE and let us know what you think
In our previous newsletter, we (HACE, Ciconia Aviation Services and i4safety) announced that by January, we would have completed and published the first module of our Dangerous Goods computer based training. We would like to offer you the opportunity to review the first release. Please let us know what you think about this first module.
Provide us with your feedback at the end of the course or Contact us for more information.
Click here to start the FREE DEMO
Custom E-learning

Company specific e-learning developed by HACE
Last month we started with the development of a customized SMS Awareness e-learning course that will fully be integrated with Brussels Airlines' Learning Management System (LMS).
Based on their first training concept in PowerPoint, we have developed a fun and interactive SMS Awareness e-learning version.
At the moment the course is being reviewed for feedback and it will be uploaded for use, this month.
Are you also interested in having company specific training courses converted into e-learning?
Please Contact us
HACE Logo on our building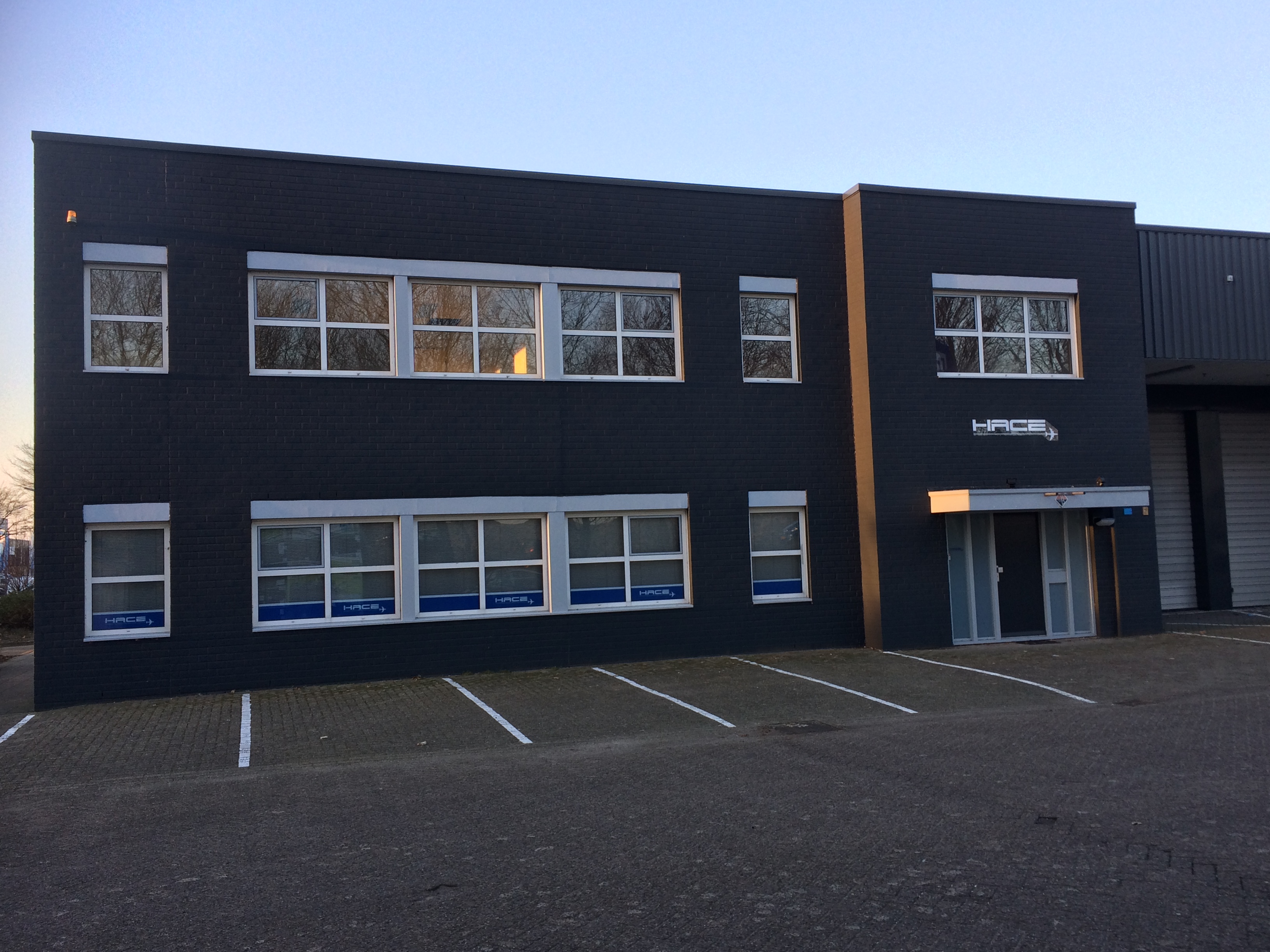 Easier to find our facility
Last month, we worked very hard to transform the appearance of our building.
With HACE window banners and our illuminated company logo above the entrance, it is now easier than ever before to locate our facility.
Whenever you are in the neighbourhood, feel free to pay us a visit.